Normally, when the cops show up to a birthday party, it's time to go home. Then again, normally the birthday girl is a human.
If you were out last night in Times Square, you might have noticed an eclectic crowd of cats and cops wandering into the Algonquin Hotel to celebrate Matilda's birthday.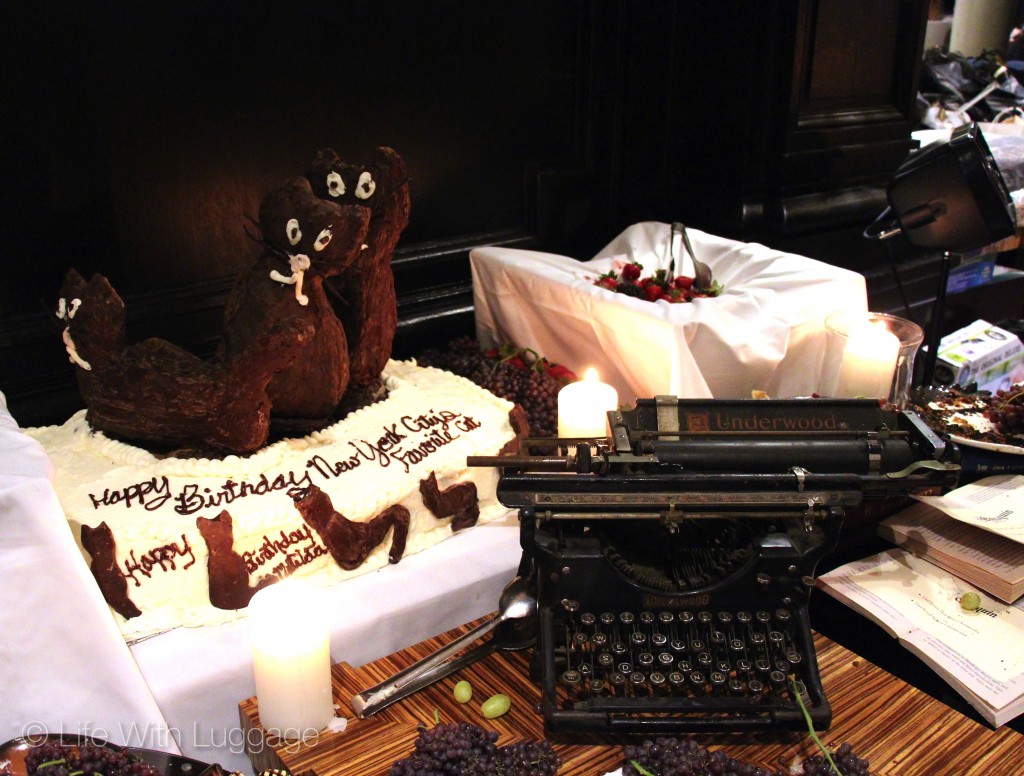 Matilda, the Algonquin's resident feline, is arguably the most famous cat in New York. Her annual birthday bash is a highly coveted ticket – general admission sold out in a day, with 100% of the proceeds going to the Mayor's Alliance for New York City's Animals.
The story of "The Algonquin Cat" is a New York legend. Back in the 1920s, a tabby cat wandered down 44th Street into the Algonquin Hotel lobby, where he stayed. Ever since "Hamlet" set up shop, the hotel has had an in-residence feline mascot.
Matilda came from the North Shore Animal League, so she very generously uses her birthday as a chance to give back to her less fortunate fellow felines.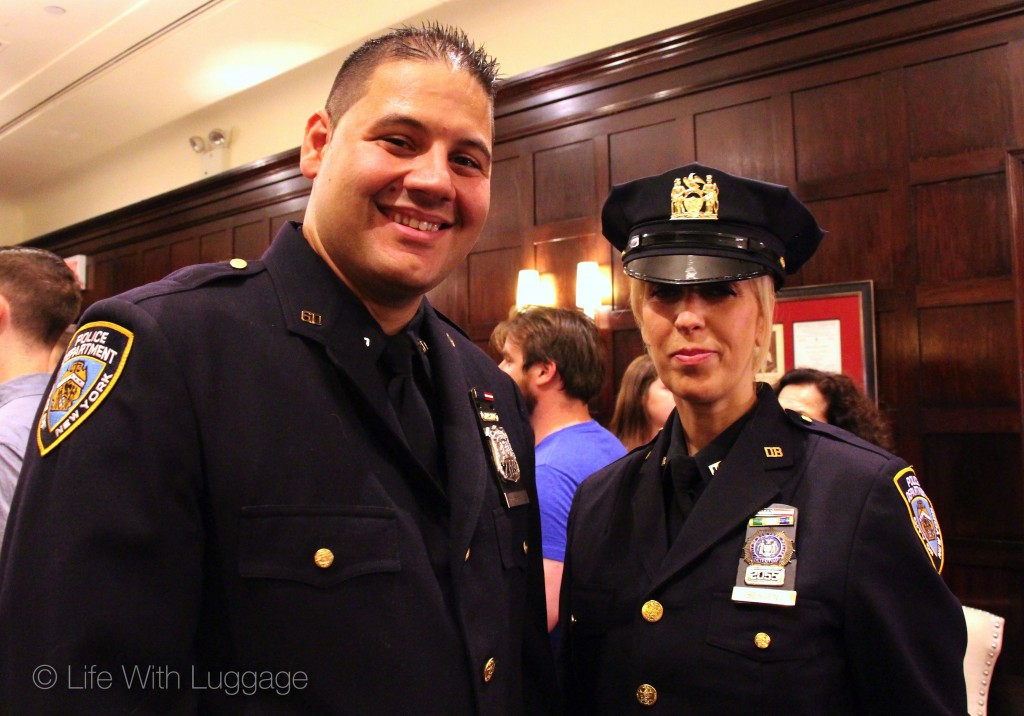 This year, Matilda awarded four members of the NYPD's new Animal Cruelty Investigation Squad for their work saving New York City's cats. This new unit took over cruelty investigations when the ASPCA shut down their New York City law enforcement branch. Each officer had a special cat rescue story.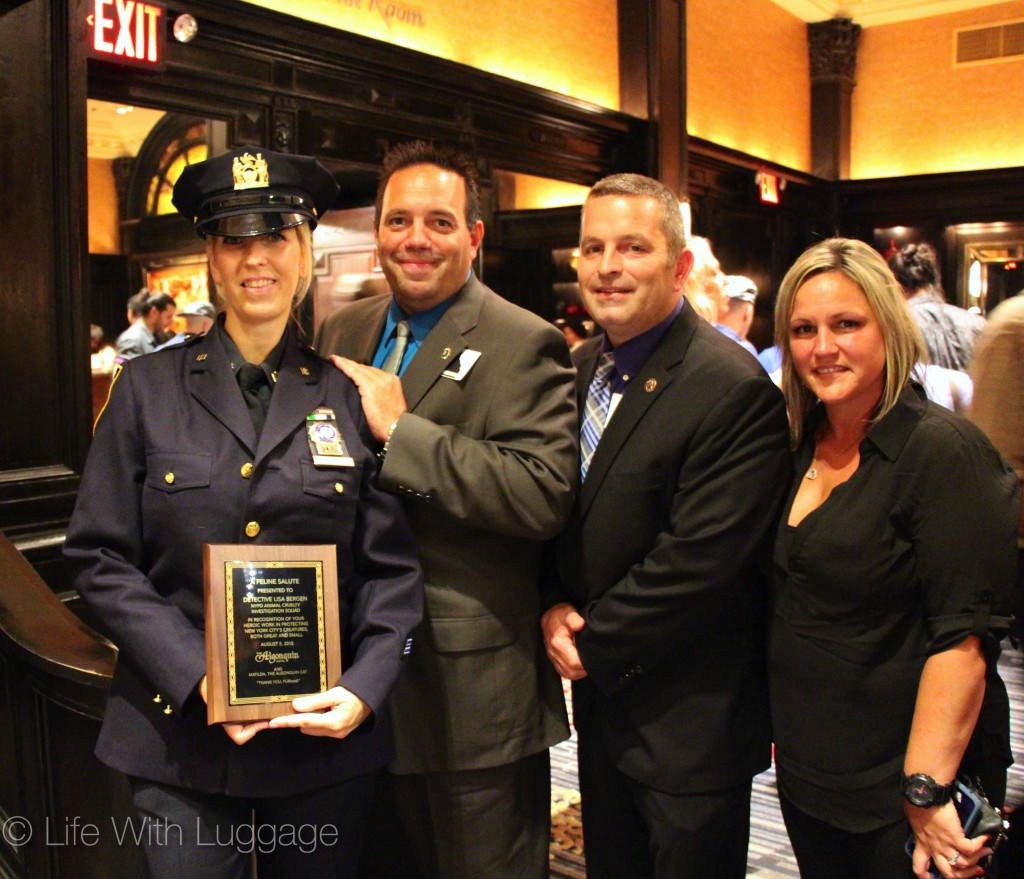 Right before a huge snowstorm this past winter, Detective Lisa Bergen got a call about a cat and her newborn litter of kittens living precariously underneath a building. It took several hours in freezing temperatures, but she successfully coaxed all of them out.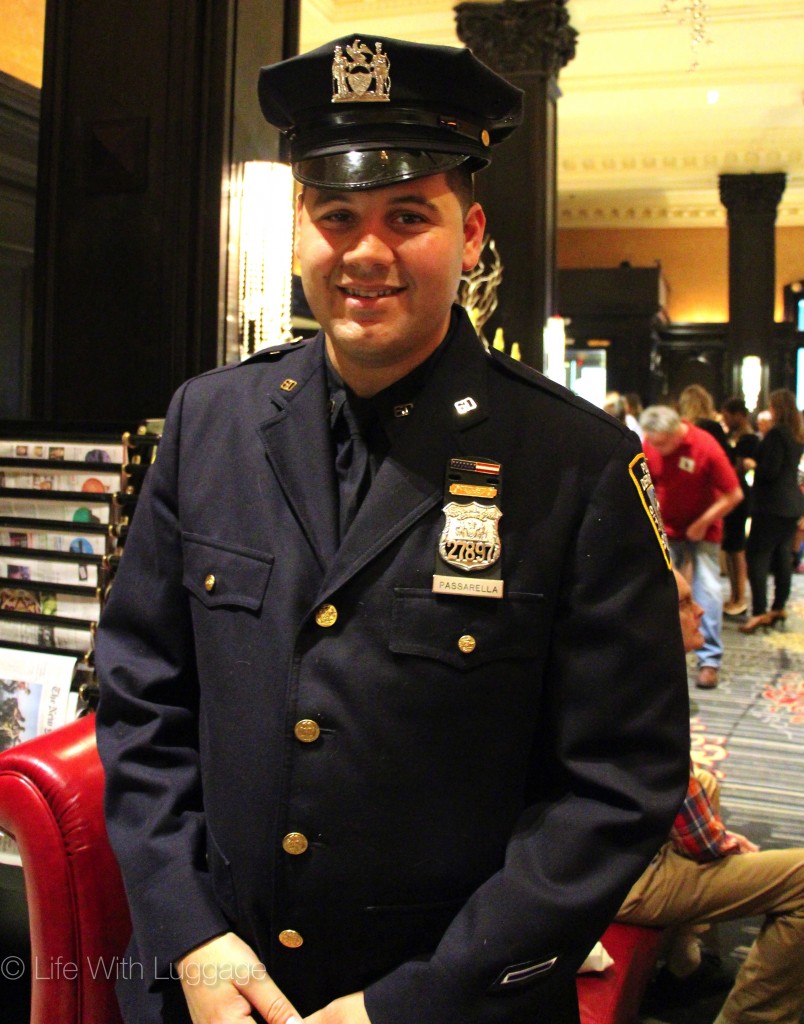 Officer John Passarella made headlines when he rescued a Brooklyn kitten trapped in a car engine this past June.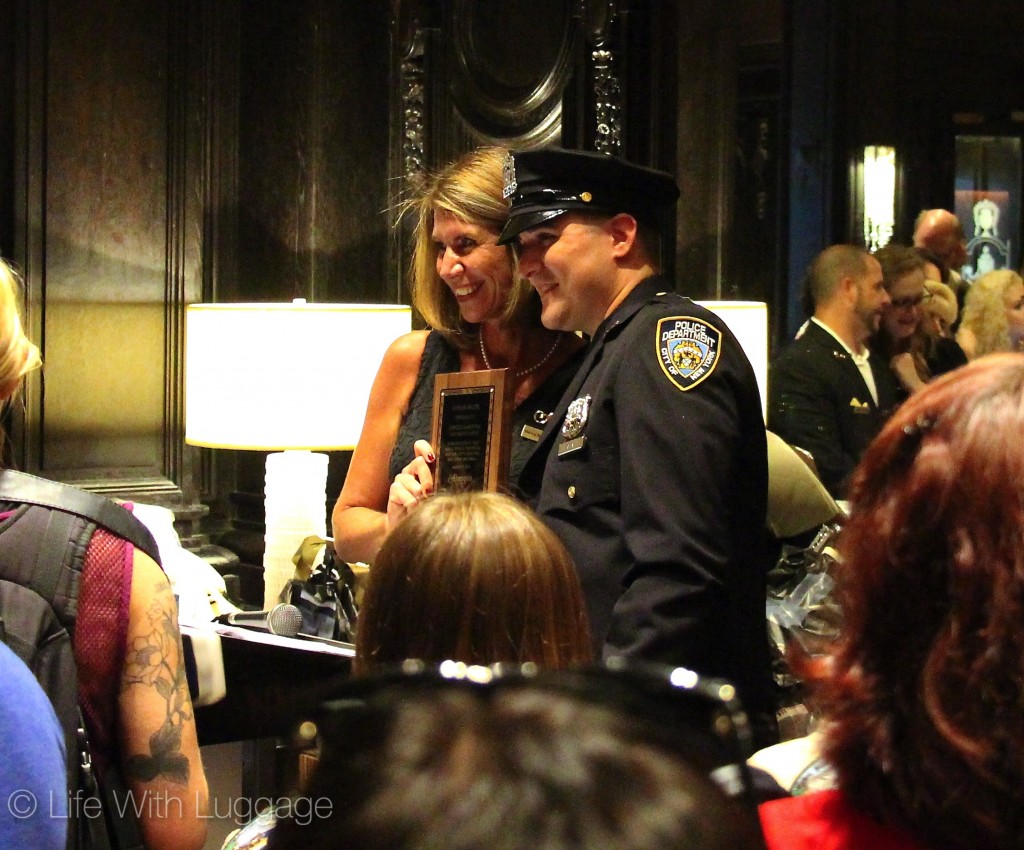 Also in June, Officer Sean Ryan spent an hour under a Queens tow truck trying to dislodge a kitten. (June was a rough month for cats.)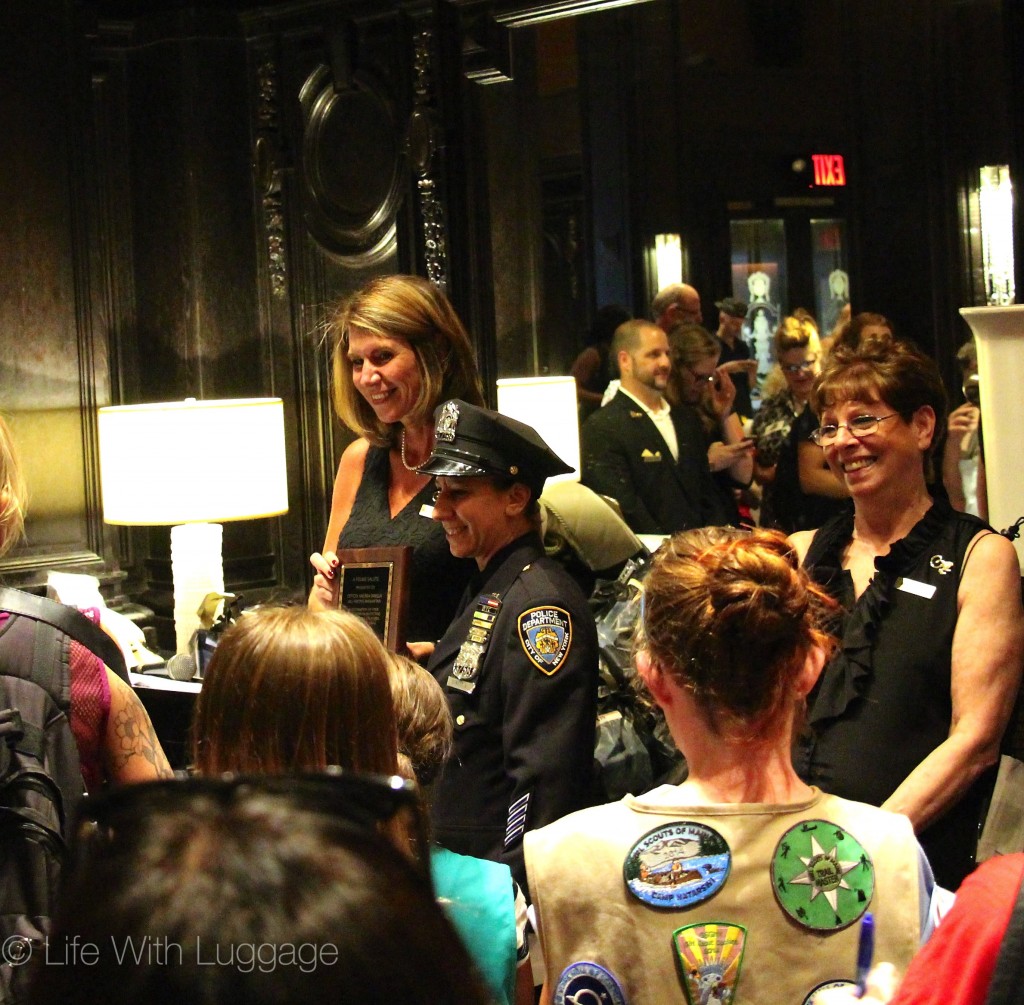 Last but not least, Officer Andrea DiNella had a very Algonquin experience when a cat waltzed into her precinct and "turned himself in." The cat, who she named Frankie, refused to leave the office so she took care of him until he could be placed for adoption.
In keeping with the theme, Matilda's friends put on a truly epic fashion show. (What's a party without models? Or, as they preferred to be called, mew-dels.) Ada Nieves, a certified animal fashion designer from FIT, staged "A Feline Salute to NYC's First Responders" in the Algonquin's Oak Room.
Each cat wore a custom New York City uniform.
There was Aodhan, the cutest member of the MTA.
Zeus, the FDNY fire chief, had the best accessories.
Milo, the dog catcher, brought his favorite pug toy.
Thunderfolds, the Red Cross nurse, had a moment with Toaster, from FEMA.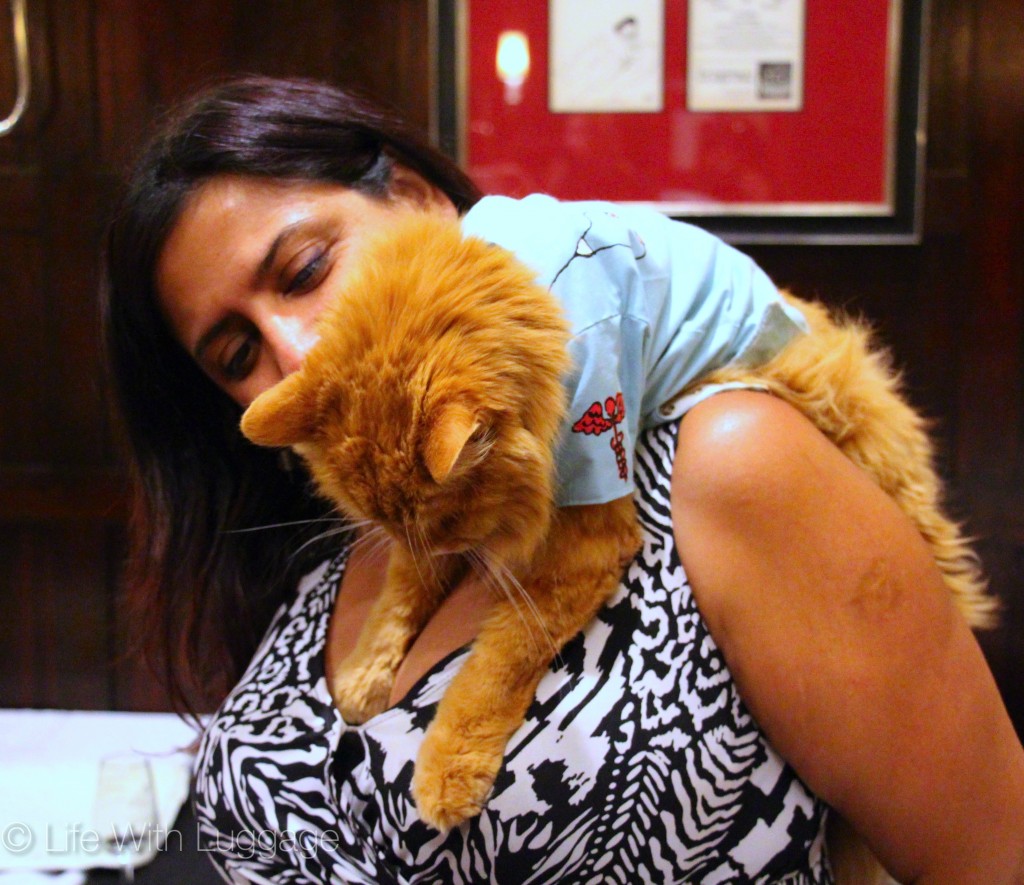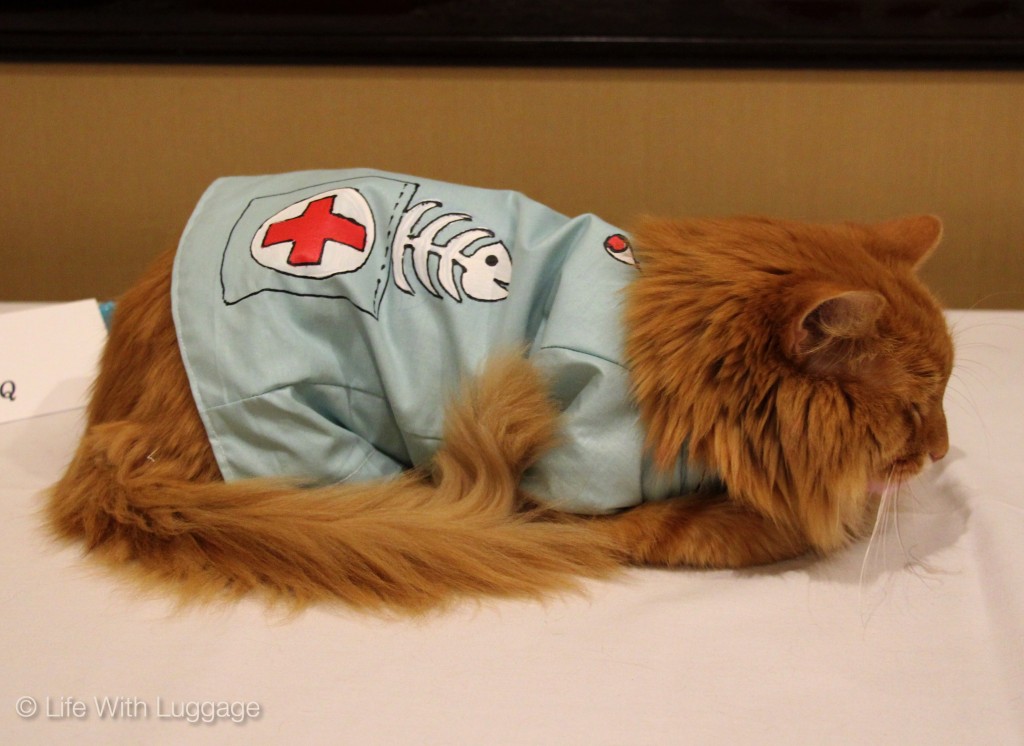 Q, the doctor, likes to go for a leash walk every day. At the end of the night, he waltzed through the Algonquin's doors to a round of applause.
These surprisingly calm kitties all took a cat nap at some point, but Aodhan may have partied a little too hard.
There was the NYPD cat, who made a brief-yet-show-stopping appearance in his miniature uniform.
Outside in the adoption van, several "little New Yorkers" found homes with bigger New Yorkers before the end of the party.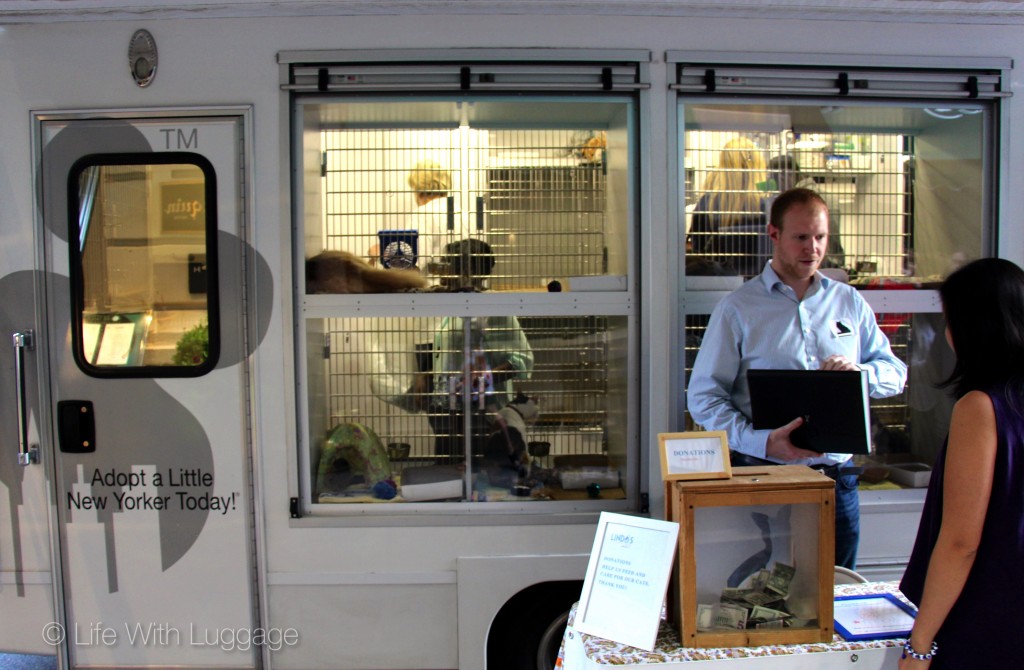 The guest of honor, Matilda, was a bit camera shy, but in true hostess fashion she popped in every now and then to check on everyone.