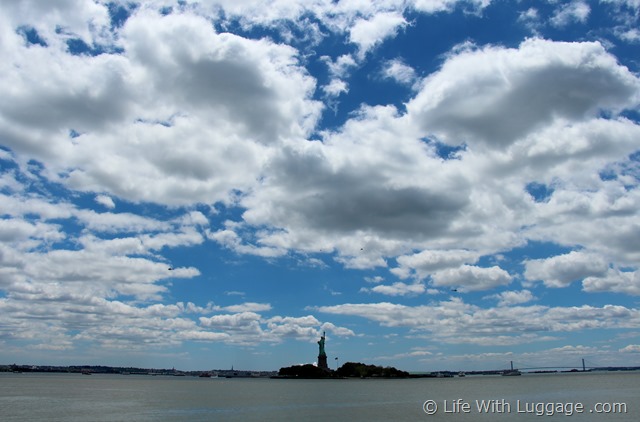 Today marks the 70th anniversary of D-Day. As a thank you to American veterans for their part in liberating France in 1944, the nonprofit group The French Will Never Forget planned a joint French-US event on Liberty Island. This special ceremony honored the remarkable remaining WWII veterans and commemorated the US's crucial involvement in stopping the war. What better place to hold it than right beneath the Statue of Liberty? As you probably know, this symbol of freedom and liberty was a gift from France to the US back in 1886.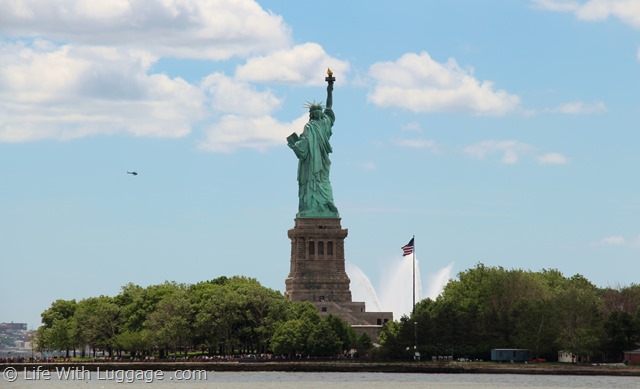 I was invited to this event and was planning to go, but I had to schedule a last-minute phone interview and work out a few kinks with some upcoming travel plans (I'm leaving in 48 hours!).
So, Seamus and I took a ride to Liberty State Park to catch some of the events from our side of New York Harbor.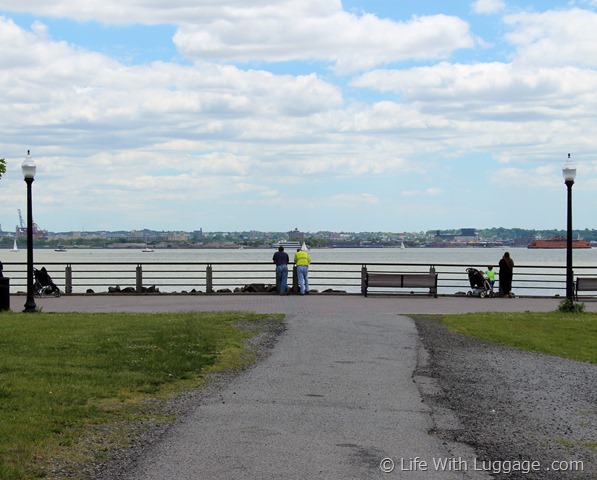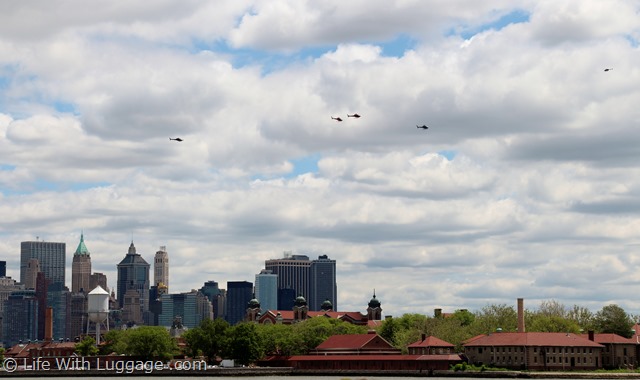 It started with a flotilla of sail boats and the French Navy Frigate La Fayette.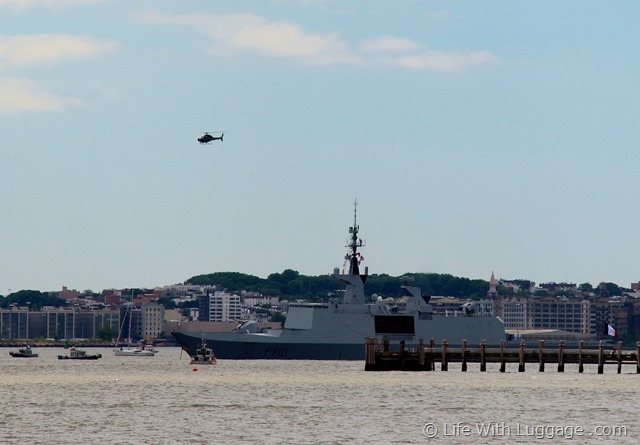 There were tons and tons of helicopters – some news, some security, and some part of the event. New York City airspace has a lot of helicopter traffic, so Seamus is used to the chopper echoes. He watched them circle around from the pier.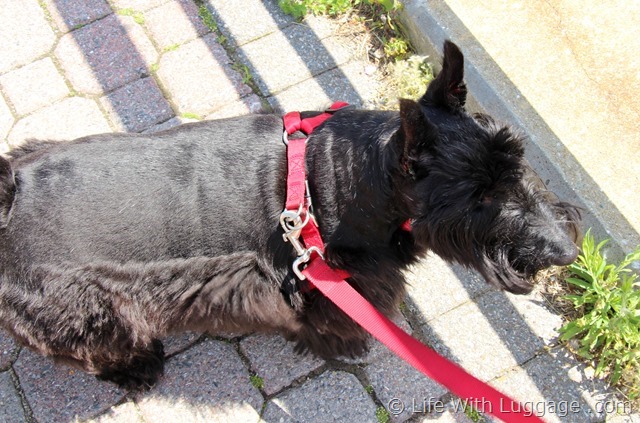 We had a perfect view, with a slight obstruction – but that's like complaining that the Empire State Building is ruining the view of your sunset.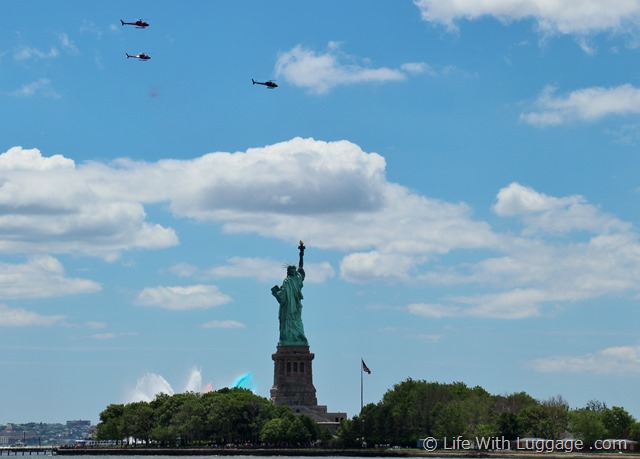 The American color guard and the French garde d'honneur joined 130 French and American school children carrying giant flags during the ceremony, accompanied by the First Company Governor's Foot Guard.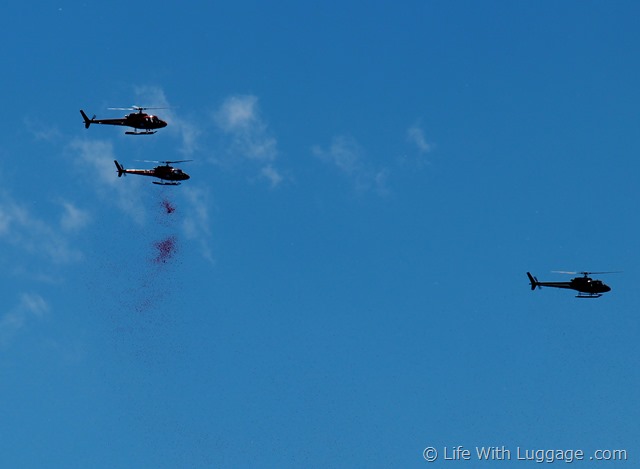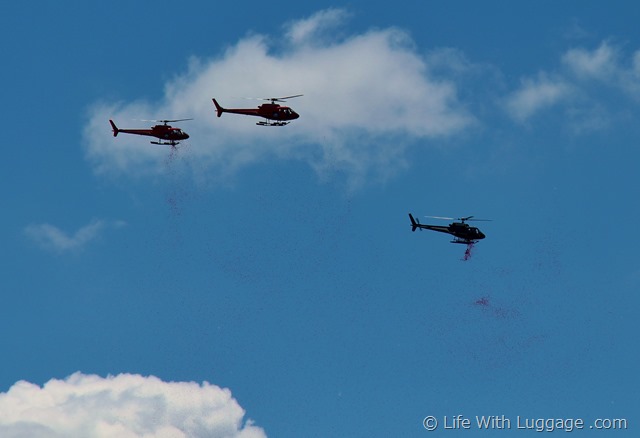 And then, my favorite part of all: around noon, three helicopters got into position and released one million red rose petals over the Statue of Liberty. Tough to photograph from thousands of feet away, but lovely to watch.